🎁 Get my free AI Starter Kit Guide
Hey there! I'm Bren Kinfa, maker of this project. I build resources for SaaS founders, entrepreneurs, and marketers.
I run a newsletter sharing my best practical tips on design, growth marketing, and building projects just like this! If you're interested, feel free to join 250+ others.
🎁 Bonus – As a subscriber of my list, I'll send you my AI Starter Kit Guide which contains 10 AI use case ideas, 10 prompts, and 10 AI detector tools to help you get started using AI effectively for your own business.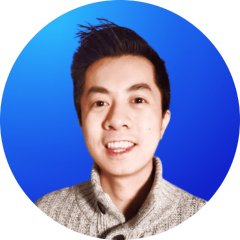 Made by Bren Kinfa 💛
Hey! I'm the maker of this project. Check out more of my work below.
As a subscribed member of my list, I'll send you a free (downloadable) copy of Bulletproof Prompts, a guide filled with advanced techniques on how to create better prompts. You'll also get notified when I launch the next resource 👇