Discover your next
generative

AI tool

SaaS AI Tools is your source for new AI tools & daily AI news to help supercharge your creativity to the next level
🎁 Get a Free Copy of Bulletproof Prompts →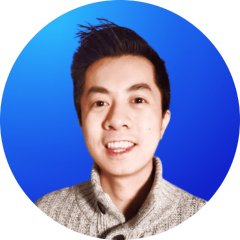 Made by Bren Kinfa 💛
Hey! I'm the maker of this project. Check out more of my work below.
As a subscribed member of my list, I'll send you a free (downloadable) copy of Bulletproof Prompts, a guide filled with advanced techniques on how to create better prompts. You'll also get notified when I launch the next resource 👇
More Useful Resources 🎁
220+ Super Web Design Prompts
Supercharge your web designing skills.
Get a free copy 💎
120+ Super Landing Page Prompts
Create better landing pages with powerful prompts.
Get a free copy 💎
500+ ChatGPT SaaS Prompts
Readymade ChatGPT prompts for your SaaS product.
Get a free copy 💎
💎 Get Bulletproof Prompts
👋 Hello there! I'm Bren Kinfa, maker of this project. I build and share resources to the community.
As a subscribed member of my list, I'll send you a free (downloadable) copy of Bulletproof Prompts, a guide filled with advanced techniques on how to create better prompts. You'll also get notified when I launch the next resource 👇